Now, industry veterans, Linda and Tim, bring over 50 years of experience teaching the world's best screenwriters at UCLA's MFA and Professional Programs. Their secrets of success and personal guidance can be yours with their screenwriting seminars and workshops. The path to screenwriting success can be daunting, but with Linda and Tim guiding you, the road to professional screenwriting success is clearer and closer than ever.
Tim and Linda's students have written for or sold screenplays and pilots to: Netflix, Warner Brothers (WB Studios), 20th Century Fox, Columbia/Sony, DreamWorks, Amazon, Screen Gems, Universal, Walt Disney Feature Animation and Walt Disney Studios, Illumination, Pixar, CBS, NBC, FOX, ABC, BET, VICE, VICE Sports, ABC Family, The Hallmark Channel, NBC Sports, NFL Films, ESPN, ESPN+, CBS All Access, Facebook Watch, and others too numerous to mention. Linda and Tim's success is proven. Their students have won every major screenwriting competition and have won places with the Disney Fellowship, the Nicholl Fellowship, and have been chosen to participate in the Imagine Impact Incubators Lab and the Sundance Screenwriters Lab.
Linda Voorhees
Linda is a writer and a graduate of the UCLA MFA screenwriting program. Linda is the former Director of the UCLA MFA Screenwriting Program and has taught screenwriting at Women in Film, UCI Extension, Chapman University, Hollins University, the WGA, Pixar Animation Studios, Victoria University in New Zealand, and the UCLA Professional Program.
Linda has fulfilled writing assignments for ABC, CBS, FOX, NBC, Lifetime, Spike TV, Warner Bros. Studios, Disney, Paramount Pictures, Fox Studios, and Disney Animation. Linda's produced credits include TWO MOTHERS FOR ZACHARY, LION KING II, CRAZY FROM THE HEART. She is currently consulting with Pixar Animation Studios.
Linda has built both her writing and teaching career around a sense of social awareness and responsibility. Her precept is that neither a writer nor teacher can deliver exceptional work without bringing a sense of humanity and meaning to the page. She's received an IMAGEN award and the Jack Nicholson Award for Screenwriting and has been recognized by GLAAD.
Linda lives in Orange County with her husband, three dogs, and their matching Mini Coopers.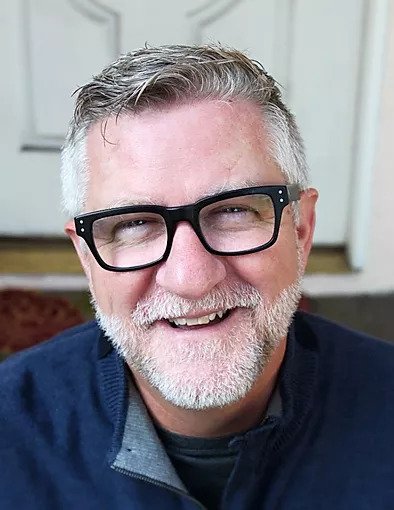 Tim Albaugh
Tim Albaugh is a writer/producer and a graduate of the UCLA MFA screenwriting program. Tim has taught screenwriting at UCLA, UC Irvine, Hollins University, Pixar Animation Studios, and Walt Disney Feature Animation.
His students and private consultation clients have sold features to all the major studios and have had multiple features produced including the recent film ALL EYEZ ON ME and the Christian Bale film THE MACHINIST. Their work in TV includes, but is not limited to, BLACKISH, INSECURE, STAR TREK: DISCOVERY, HAWAII FIVE-O, WYNNONA EARP, IZOMBIE, THE ROOKIE, TWO DOPE QUEENS, 13 REASONS WHY, THE MAGICIANS and many others.
Tim is currently serving as Executive Producer on Royal Viking Entertainment's (BLACK AND BLUE, WORTH) upcoming feature comedy THE START UP. This is a co-production with eOne (GREEN BOOK) and Sidney Kimmel Entertainment (CRAZY RICH ASIANS).
Tim lives in LA with his wife and their army of rescue cats. He also lives with the knowledge that any day his wife may bring home more rescue cats, dogs or mini-ponies. Tim has two daughters, of whom he is immensely proud.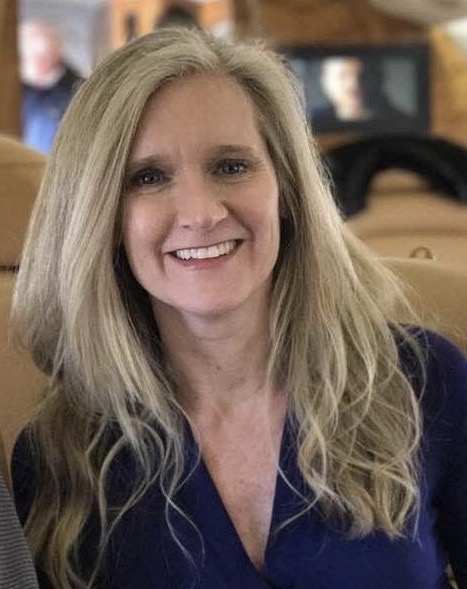 Jessica Yingling
Emmy Award-winning producer, director, and writer Jessica Yingling launched Mischief Productions in 2014. Her projects include Love Under the Olive Tree, a romantic comedy starring Benjamin Hollingsworth and Tori Anderson; and Anything for Love, a romantic comedy starring Erika Christensen, Paul Greene and Antonio Cupo. She's recently launched a new venture, Rom Com Pictures.
Founded in 2021 by producers Jessica Yingling and Adam Ripp, Rom Com Pictures is dedicated to developing and producing inclusive romance movies and TV series by under-represented voices whose stories appeal to audiences of all ages. The company's slate of camera-ready scripts and fully-developed pitches were written by a diverse group of extraordinarily talented writers, many of whom are members of under-represented communities in Hollywood including women, people of color, and LGBTQ+.
While attending graduate film school at UCLA, Jessica apprenticed under film/TV producer Arnold Rifkin. After earning an MFA in Screenwriting, she was promoted to an executive role where she was actively involved with acquiring, developing, and packaging projects for the company's production slate, including Live Free or Die Hard, an action thriller starring Bruce Willis and Timothy Olyphant; Deception, a crime thriller starring Hugh Jackman, Michelle Williams, and Ewan McGregor; Night Train, a thriller starring Danny Glover, Steve Zahn and Leelee Sobieski; and Blood and Bone, a martial arts action film starring Michael Jai White.
Contact us today to learn more about how our proven process can help you meet your writing goals.